You will eat it all!
At the restaurants and bars of Gran Hotel Flamingo 4*, you will sample an exquisite and varied cuisine on a culinary journey that goes from the Mediterranean to the Atlantic and beyond, from a traditional paella to an American hot dog. Enjoy your meal. Buen provecho. Bon appétit. Buon appetito. Приятного аппетита.
Buffet restaurant
Exquisite open buffet with hot and cold traditional and international dishes. Also, live cooking service, personalised menus for coeliacs and others on request. Drinks not included except those of the consumption pack. Spanish wine selection also available.
Timetable:
7:30 am – 11:00 am
13:00 pm – 15:00 pm
7:30 pm – 10:00 pm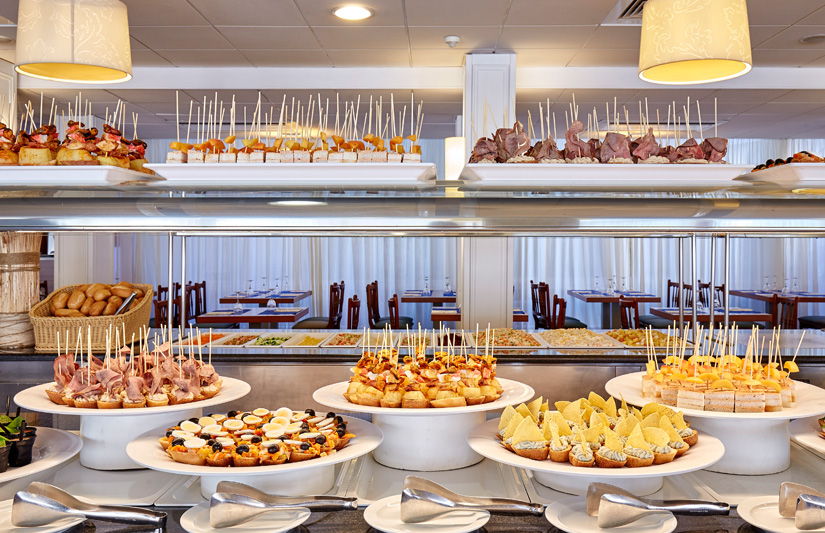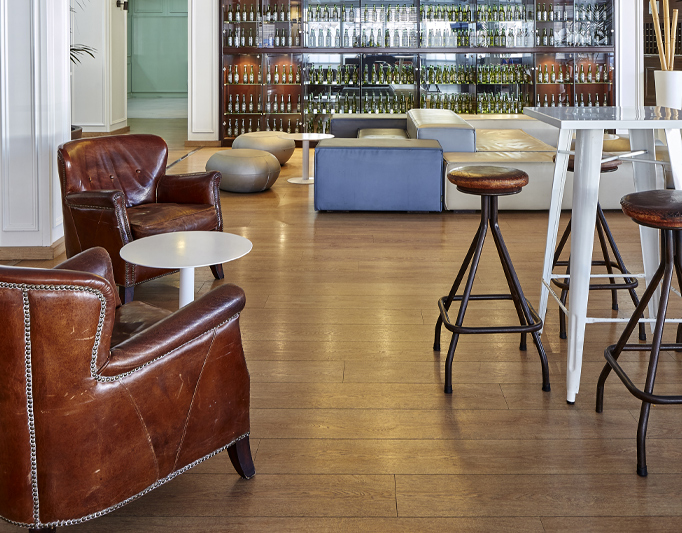 Lobby Bar
The ideal place to say goodbye to the sun and welcome the evening with a refreshing gin and tonic. Don't miss out on our menu with a wide range of coffees, wines, beers, sangria, spirits, cocktails, shots, mixed drinks…
Timetable:
from 10.00am to midnight
McAllister Taco Surf Bar
Enjoy the surfer atmosphere and share the tastiest specialities for surf lovers with your friends: tacos, quesadillas, cocktails, Tex-Mex cuisine, sandwiches and a wide range of beers. Grab a taco and surf the waves!
Timetable:
9.00am to 3.00am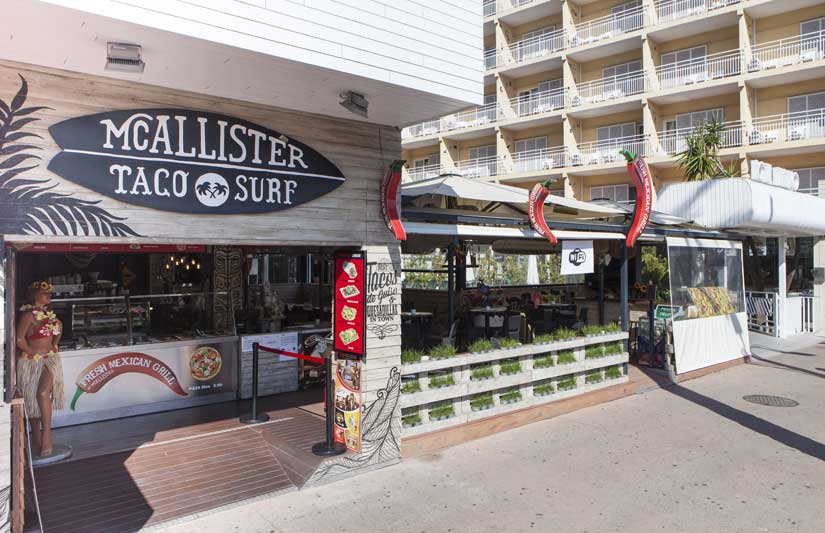 Avana Rooftop Private Club
Over 18s only
Sample our food and drinks menu at the Avana restaurant whilst relaxing in one of our two rooftop pools
Order a mojito and enjoy!